Every local workcamp needs a person in charge of the groups of international volunteers: the team leader.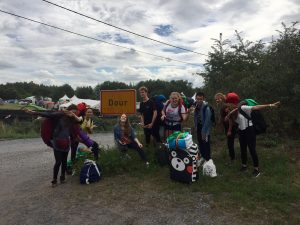 You're not scared of responsibilities ? You are pro-active, dynamic and interested in the associative sector ? You have already worked with groups ?
The role of team leader is made for you ! During workcamps, you will represent the SVI and will organize the arrival of volunteers on the project. You will have to create a group dynamic by organizing activities, but also to develop cultural exchange and understanding !
Once a year, the SVI organizes a training weekend for its workcamp animators, followed by an evaluation. This training course allows you to be in charge of one of our projects in Belgium.
The training weekend includes various topics such as histoy and philosophy of international workcamps, introduction to group dynamic, conflict management, project management, collective cooking, first aid, how to guide a group, etc. We try to invite foreign trainers as much as possible to enrich the training.
Animators are not paid, but they are exempt from registration fees for a whole year after animating an international workcamp.
If you want to become team leader on a volunteer project or if you just have questions, feel free to contact us so that we can discuss it together !