If your project needs hands and help, if you like organizing intercultural meetings and show your region and country to international visitors, you are welcome to host a group of young volunteers from Belgium and France with the support of SVI.
Various types of groups can join your project!
Youth movements

groups made up of youth




movements such as the scouts,

youth clubs,

schools

Other groups

groups of friends,

student groups as part of a course of study,

groups with a particular ideology (e.g.




preservation of the planet),

groups with young people with




fewer opportunities
They do not all have the same needs or expectations when it comes to volunteering.
Youth movements (scout,
youth club, school, etc.)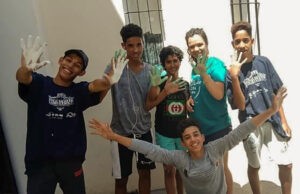 Our groups are mainly aged between 16 and 18,

with groups leaders of around 20 years old. They

are looking for projects in the wilderness, in the

nature. Mainly in the summer, from the beginning

of July to the 15th of August. The association must

accept minors who will be managed by group

leaders.

They are used to sleeping in tents, living in a community, they have civic behaviour

and a strong sense of pragmatism.

They are attracted by projects with children, animals, building rehabilitation, or

maintenance of natural areas.

The size of groups varies from 5 to 35/40 participants. A host association should

therefore mention how many people they can accommodate at the same time.

Duration of volunteering: from 1 week up to 1 month. Some groups combine

volunteering with a week of tourism. If a host organizes it for them, it is an additional

benefit.

Usually they can contribute with a fee to cover administrative costs, meals,




sightseeing or leisure programme.

We also work with youth clubs and schools. Groups of young people from Belgian




or French schools and clubs can take part in volunteer projects as well. They are




accompanied by project managers, teachers, or youth leaders
Varied groups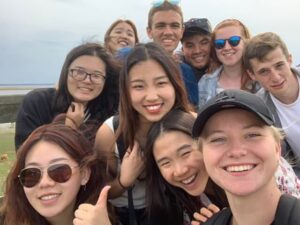 Volunteers are mostly aged between 16 and 25.M
They often ask for a simple accommodation, with a simple comfort (camping, hostel, dormitory), matching the youth organizations mindset.
They often require very detailed and precise info sheets.
Duration usually varies between 2 and 6 weeks.
The size of groups can vary between 5 and 20.
The groups' motivations are very varied, but they generally want to take part in collective activities accessible to all their members: entertainment, cultural activities, environmental projects, renovation, festivals, archeology, agriculture, etc.
Students generally volunteer between June and September.
The volunteers' financial resources are often limited. The groups usually work during the year to pay for their volunteer project.
Download the PDF document with description: