CAUTION! Recently we have become aware that an association named Youth African Volunteer (YAV) has been impersonating the SVI to develop several of its projects. Besides, it fallaciously claims that we are partners.
Consequently, we highly recommend you to be careful when it comes to choosing a project: if you were to give them money for a project or training courses, it seems very doubtful that these will actually take place. At any rate, the SVI has no relation at all with Youth African Volunteer and cannot be held responsible for their actions.
"Service Volontaire International" (SVI) is a Franco-Belgo-Vietnamese and Canadian non-profit, non-religious, non-political association created by and for volunteers. SVI is officially recognised as a youth organisation by the Belgian Ministry of Youth and accredited by the European Commission to send out volunteers and coordinate Erasmus+ and European Voluntary Service (EVS) programs. SVI takes part in international exchange programs in more than 80 countries, including Belgium and France. Our main focus is to prepare, send out, and welcome volunteers who wish to take part in international projects/workcamps organised by other local, non-profit associations. SVI also defends certain views: in our opinion, international volunteering should be non-commercial and open to everyone, it should also involve citizens, and  we also condemn the ill-effects of voluntourism. Each year, SVI allows more than 900 young volunteers to experience voluntary and solidarity work abroad, all the while welcoming – entirely free of charge – more than a hundred foreign volunteers in both France and Belgium (and soon in Quebec)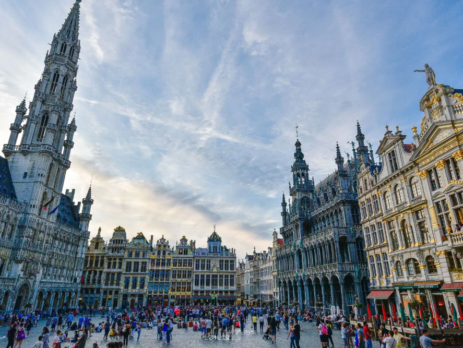 elena
Dear partner, we are happy to share with you our new volunteer projects for the year 2023. You will find short duration projects (2 weeks) and long term projects (from 3 months to 1 year). All our projects are strictly non-commercial and supported by non-lucrative local structures. You can send the applications for your volunteers to [email protected] Please note, we do not [...]
Read more...