Travel insurance covers more situations than cancellation insurance. Travel insurance allows you to benefit from compensation for damage you may have suffered or caused during your trip abroad. It can cover the cost of trip cancellation, lost luggage, repatriation, accidents, or medical problems.
Holders of certain credit cards are covered by travel and health insurance if they use their credit card to purchase a ticket, so it would be a shame not to take advantage of these benefits before you buy your tickets!
If you're taking part in an international volunteer project, it's compulsory to take out travel assistance insurance
Travel assistance insurance
Travel assistance insurance is only designed to provide you with 24-hour assistance in the event of an event, for instance transfer assistance and/or medical repatriation, hospitalization abroad, legal assistance abroad.
Travel insurance is designed to compensate the traveler for any damage he or she may have suffered, for instance air travel cancellation/modification insurance, loss of baggage at the airport, long delays in connecting flights, civil liability insurance, etc. Travel insurance often includes assistance insurance.
For those leaving on their project for less than 3 months, Service Volontaire International has negotiated a low-cost assistance contract with Assur-Travel.
To take advantage of this offer, ask your coordinator for a form once you have been accepted on your project. This form will direct you to the general terms and conditions, but to sum up, this insurance covers:
Coverage up to €75,000 for medical expenses abroad;
Repatriation in case of illness or accident;
Early return in case of death or hospitalization of a family member in Belgium.
The insurance bonus must be paid 7 days before departure. Assistance insurance is compulsory for all our volunteers leaving outside Europe, whether through Assur Travel or another organization (in the latter case, you will be asked for a document certifying your coverage).
The insurance premium is payable to the following account: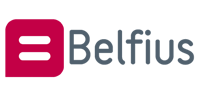 Account holder: Service Volontaire International, ASBL
Account holder's address: 14b rue Grégoire Decorte, 7540 Kain, Belgium
IBAN: BE65 0688 8931 2696
BIC: GKCCBEBB
Communication: name of volunteer, name of project, country, start and end dates of your stay.
Cover will be provided for all trips declared in advance, and for which payment is received 7 days before departure. Assistance insurance fees are not refunded in the event of cancellation.
For those wishing to commit more than 3 months to a project abroad, SVI recommends Globe Trotteur insurance, you can find details here.
In any case, please don't forget to:
Take your insurance number with you. It will still be possible for your insurer to find you in his listing using your name, but it may take longer;
Ask for administrative documents (police report, for example) concerning the circumstances of the claim;
Get your insurance company's telephone number, especially if you have to be repatriated for health reasons, and its address if your company requires you to send a registered letter in the event of property damage;
Ask for proof of entitlement if you encounter a problem: medical certificates, bills (medication, telephone, etc.), photos, etc.
Take the necessary steps as quickly as possible.
Please note that as we are only an intermediary between the volunteer and the insurer, in the case of your cancellation of the project, we will reimburse you half of our membership fees, but we will not be able to reimburse you for the insurance costs.
Cancellation insurance
Setting off on an international volunteering project often involves buying a plane ticket, which represents a major financial investment. Cancellation insurance offers financial protection against unforeseen circumstances that could prevent you from leaving or force you to interrupt your project.
Under some conditions, cancellation insurance allows you to be reimbursed for your trip. Conditions vary according to the insurance contract. Read it carefully before signing!
Here are a few examples of unforeseen events that are usually covered by cancellation insurance:
health problems: illness, unforeseen surgery, accident and/or death (please note the reimbursement limit);
events disrupting your daily life: redundancy, holidays withdrawn by employer, new employment contract, second session, material damage to your home or vehicle, divorce, delayed boarding due to breakdown or accident;
more exceptional circumstances: VISA refused, inability to administer a vaccine, jury duty.