Posted by:

Nicolas Curri
Post Date:

2018-04-27
---
Good to Know: Your VISA applications for Belgium
Nicolas Curri
The three important documents to provide
when applying for a visa to Belgium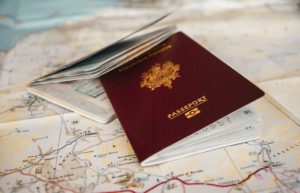 Here are some tips to make sure you are prepared.
Aim of the visit to BelgiumYou will be asked to justify the reason for your stay in Belgium. That is why we provide our incoming volunteers with an invitation letter explaining the project and the conditions in which the volunteer will be hosted.
Proof of financial coverageThe applicant must prove that he/she is able to support him/herself financially for the transport to and from Belgium during the whole stay in Belgium.

As a proof, you can provide the following: abstract of accounts; proof that the salary is paid regularly; for students/young people who are living with their parents, proof that the parents are able to support the trip; etc.

Return guaranteeThe applicant must prove that he/she will return to his/her country of residence after the project.

As a proof, you can provide the following: proof of employment; of property (house); that the family resides in the country of origin; of enrollment in school/university; etc. Basically anything that has legal value and that shows you have the intention and reason for returning.
Of course, these do not guarantee that your application will be approved. The decisions are unpredictable and depend on a lot of factors (country of origin, official in charge of the file, risk of fraud, etc.)
 Please, if you are planning for a long-term project and staying in Belgium for more than 90 days, do not apply for a short-term visa with the idea that you can prolong it later on. There is a big risk that it will be denied.